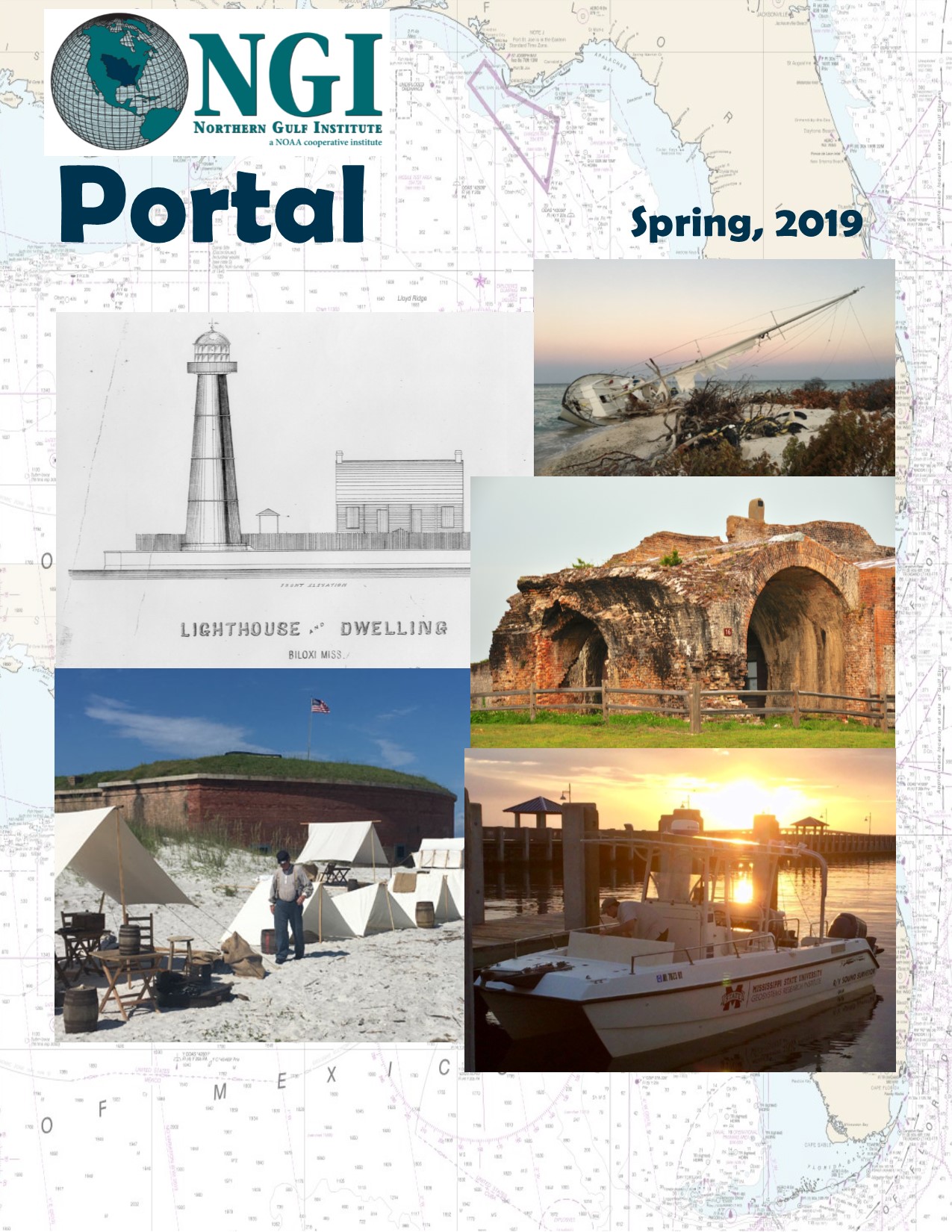 Spring, 2019 Issue
March 5, 2019
DISL - Discovery Hall Program Summer Camps
Discovery Hall Programs opens
summer camp registration
on Friday, February 1 for all overnight and day camps. The variety of campus range from single-day programs to residential camps and academic courses. Our highly qualified educators will guide campers and students through all activities, and residential students are well-supervised by our exceptional counselors.
Day Camps
Oceans Alive!
Ages 5-8
June 21, July 19 or July 26, 2019
The Gulf of Mexico offers a wealth of material for developing minds and curious senses in "Ocean's Alive." Combining arts and crafts with a beach walk adventure, DHP educators will usher children and adults into a deeper appreciation of the marvelous Alabama coast. Lessons in marine biology, ecology, and zoology are introduced in hands-on activities.
BIO Blitz
For ages 8-10
June 14, July 26 or July 31, 2019
Campers become Barrier Island Observers for the day, setting out on an expedition across many of the diverse habitats of Dauphin Island, including the beach, salt marsh, and maritime forest. Campers will document their findings through various creative media along with their journey. While exploring barrier island ecology, students should be prepared to get wet, sandy, and muddy.
Survivor: Dauphin Island
For ages 10-13
June 7, June 14, July 5 or July 30, 2019
Join us for a "reel" adventure and put your survival skills to the test. Campers will learn about Alabama's fishes and which ones are edible, how to toss a cast net, how to bait a crab trap, how to drag a seine, and how to bring in the catch of the day while pier fishing. Campers will also get up close and personal with their catches as they learn about each different species brought ashore.
Overnight Camps
Barrier Island Explorer
For rising 5th-6th graders
June 2-5, June 9-12 or July 21-24, 2019
Campers will experience many of the wonders of the Gulf Coast region in a fun and unique sleep-away setting. Go trawling aboard the Dauphin Island Sea Lab's research vessel, the Alabama Discovery, get wet at the beaches and marshes of Dauphin Island, learn first-hand what's in the water, build and fly a kite, and more.
Marine DeTECHtives
For rising 6th-8th grade
July 14-16, 2019
Calling all technology sleuths interested in robotics and engineering. Students will uncover marine technology through hands-on activities, including how to build a simple robot, solder components on a circuit board, design and build a remotely operated vehicle (ROV), compete in a friendly competition, and more.
Gulf Island Journey
For rising 7th-9th grades
June 2-7, June 16-21, July 7-12 or July 21-26, 2019
Campers will learn about the ocean, the Gulf of Mexico, and Mobile Bay from experience marine science educators while immersing themselves in a variety of hands-on and in-the-field activities. Explore Mobile Bay aboard the R/V Alabama Discovery, seine for fish, dissect a shark, see plankton up close, visit Sand Island, and more.
Bay Voyager
For rising 9th-12th grade
July 14-19, 2019
This week-long residential program is designed to be an active, outdoors, hands-on program. Students will participate in a variety of activities as they learn about Alabamas marine environment, animals and plants. The week is a "must" for students who love the marine environment and are looking for a fun summer activity. Campers will take a trip aboard the Dauphin Island Sea Lab's research vessel, kayak local waters, seine along the beaches, learn about Alabama's coastal habitats, and so much more.
Marine Science Course for High School Students
June 16 - July 12, 2019
Application Deadline: April 2, 2019
The Marine Science Course is a 4-week academic class which introduces high school students to the marine environment. The course gives students a better understanding and appreciation of the various fields in marine science. Students will live on campus and participate in more than 150 hours of supervised academic activities. Students will take part in lectures, individual and group assignments, laboratory investigations, field projects, oral presentations, and written and practical examinations.