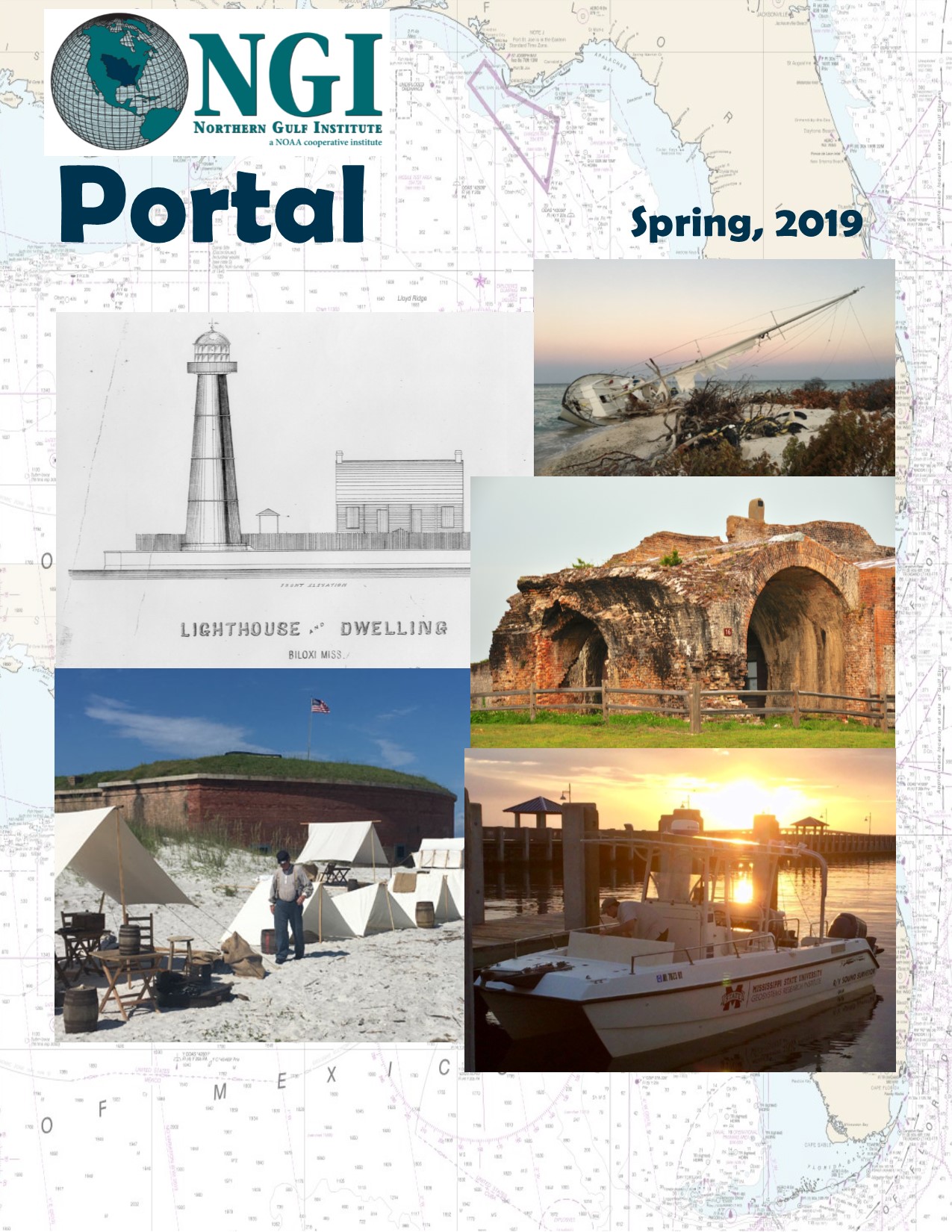 Spring, 2019 Issue
March 5, 2019
DISL - Estuarium - Discovery Day - April 6, 2019
Discovery Day is the Dauphin Island Sea Lab's open house for the public. Once a year, the public is given a tour of our research facilities to learn about our coastal environment and the research our team is working on. Visitors will learn about the coastal ecosystem we live in and why it's important to conserve our precious and unique environment. You will also be able to tour the Research Vessel Alabama Discovery.
Normal Admissions Policy
ADMISSION
Adult: $11.00
Children (5-18) or Students with ID: $6.00
Seniors: $9.00
For more information, you can always call 251-861-7500.
*Children under 14 must be accompanied by an adult.
Group rates available by reservation with at least 48 hours notice. To schedule, contact
Amy Hannah
at 251-861-2141 x7070 or
fill out the online reservation form.
The Estuarium is closed on the following days:
Easter Sunday
Thanksgiving Day
Christmas Eve Day
Christmas Day
New Year's Eve Day
New Year's Day
Pet Policy:
No pets are allowed in the DISL Estuarium. However, in accordance with the American with Disabilities Act and Alabama law, a service dog that is trained to perform tasks or do work for a person with a disability will be allowed to enter.
For people who enjoy meeting a wide range of visitors, and who love to share their enthusiasm for the environment, the Estuarium provides a wonderful opportunity to get involved. Show eager students and visitors how ticklish horseshoe crabs are, talk to the public about important marine problems, guide school groups around exhibits, and much more. Volunteers will receive extensive training, numerous benefits, and the chance to meet and greet visitors from right down the street to across the country.
To become an Estuarium docent volunteer, contact Jamelle Roy at (251) 861-2141 x7545 or email:
volunteer@disl.org
.
Download Volunteer Application