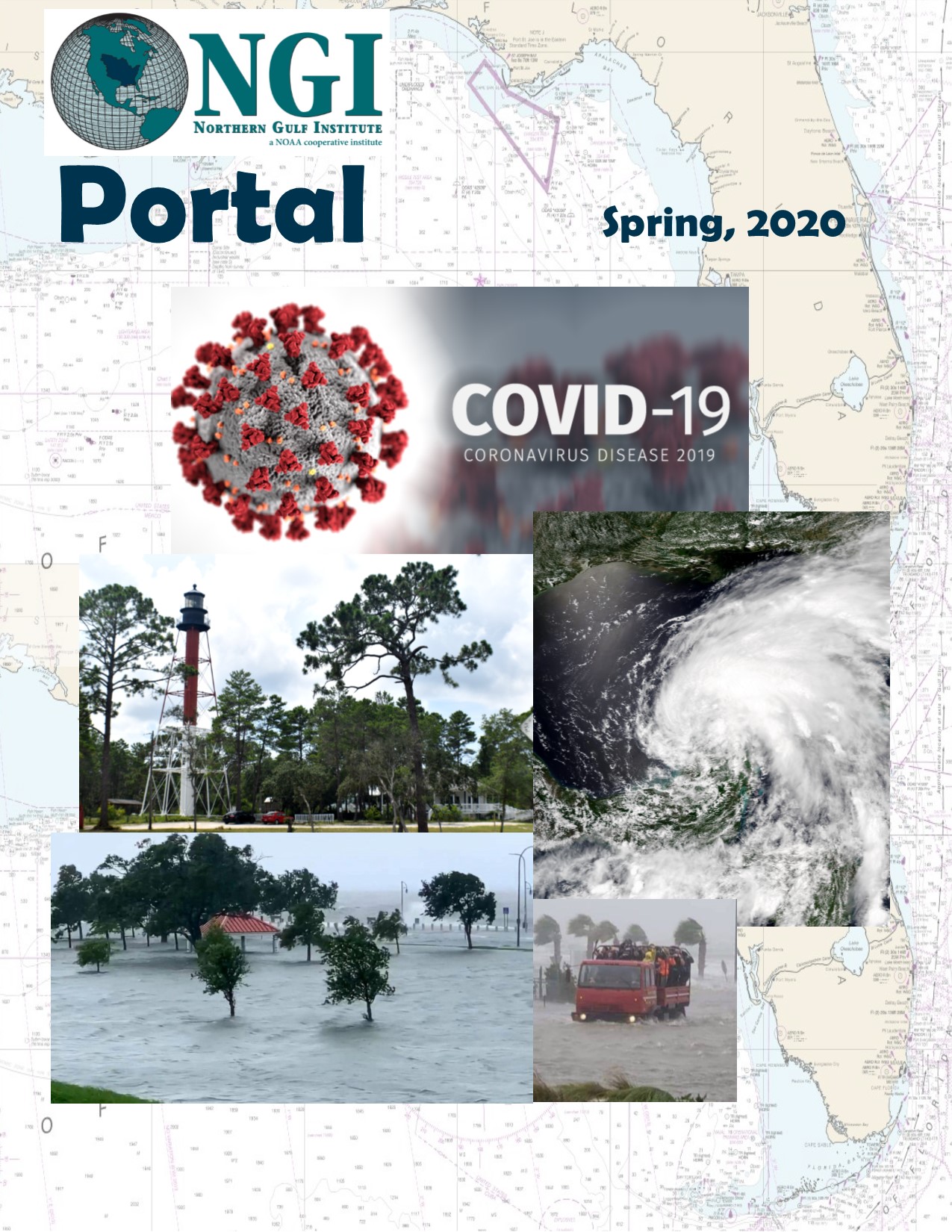 Spring 2020 Issue
May 30, 2020
Global Oceans 2020 and other National Conferences shifting to online (Virtual) attendance for the foreseeable future.
Most large scale conferences have shifted to an online or virtual environment for the near future to maintain social distancing requirements and safety while still allowing for the advancement of the industry and career development of our professionals and students.
Why should you attend virtual conferences? Technological advancement and research continue, albeit at a reduced pace. Continued attendance and support of National Organizations will provide continued opportunities for professional development as well as financial support for the many organizations that typically host and support our research, publications, and projects.
Global OCEANS 2020: Singapore U.S. Gulf Coast
The enduring COVID-19 pandemic does not allow the Marine Technology Society and the IEEE Oceanic Engineering Society, co-sponsors of OCEANS 2020 Singapore and OCEANS 2020 Gulf Coast, to hold these conferences as planned with all their regional distinctiveness by their respective organizing committees.
Safety of the participants being paramount, the organizing committees have decided to combine forces and invite worldwide community participation to a single virtual conference Global OCEANS 2020: Singapore - U.S. Gulf Coast which will feature a mix of live and on-demand events available to all registrants at a very affordable rate, October 5-30, 2020.
Further details of this first-ever virtual OCEANS conference will be posted in the coming weeks on the
conference website
and on the Societies' social media channels.
Zdenka Willis, President, Marine Technology Society &
Christian De Moustier, President IEEE Oceanic Engineering Society
(For Sponsoring Societies)
Virtual Conference Registration Fees
Registration Category
Early Bird
Closes Sep. 11th
Regular
Sep. 11th - Oct. 23rd
Authors Members & Attendees
$250
$275
Authors non-Members & Attendees
$275
$300
Other Attendees
Student Members
$75
$100
Student Non-Members
$100
$125
Society Life Members
$50
$75
Prices are in U.S. Dollars ($)
Note: Tutorials, Workshops and the Young Professional Programs are all included in the above registration fee.
Virtual Conference Schedule
| | |
| --- | --- |
| 30 June | Abstracts & Proposals Deadline (Gulf Coast Submissions Only) |
| 14 July | Author/Presenter Notification (Gulf Coast Submissions Only) |
| 15 July | Registration Opens |
| 28 August | Paper, Poster, Video Deadline |
| 11 September | Early-Bird Registration Closes |
| 05 October | Conference Begins |