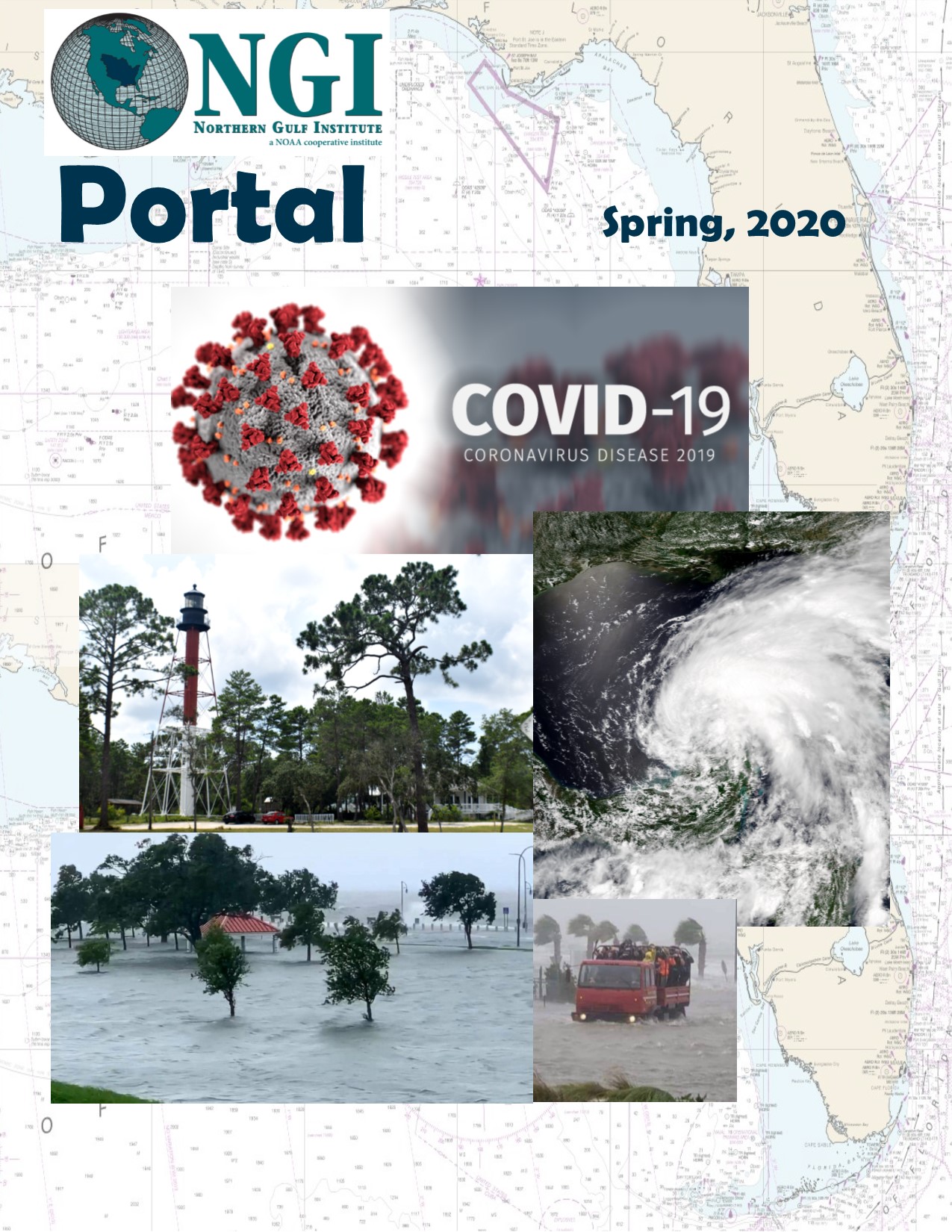 Spring 2020 Issue
May 30, 2020
Tropical Storm Cristobal makes landfall on US Gulf Coast

Tropical Storm Cristobal was the third earliest (named) tropical storm to occur the North Atlantic Ocean. It was also the first Atlantic tropical cyclone to form in June since Tropical Storm Cindy in 2017, and the first June tropical storm to make landfall in Mexico since Tropical Storm Danielle in 2016. Cristobal was the third named storm of the 2020 season, and formed on June 1st over the Bay of Campeche out of the remnants of Tropical Storm Amanda from the Eastern Pacific.

Cristobal initially made landfall in the state of Campeche Mexico on June 3rd with sustained winds of approximately 60 mph (95 km/h), causing torrential rainfall throughout the region. Slowly curving northward over Mexico and moving into the Gulf of Mexico. Cristobal then made its second landfall over southeastern Louisiana on June 7th.

Cristobal's large size and slow forward speed allowed for it to have an impact on much of Central America and southern Mexico, as well as the United States Gulf Coast.

Combined with Tropical Storm Amanda, Cristobal generated nearly a week of heavy rains across Guatemala, El Salvador, and southern Mexico. 230,000 acres of crops were damaged or destroyed in the Yucatan, leading to an estimated US$184 million in damages in Mexico. The storm also caused the deaths of several citizens in Mexico and El Salvador. Cristobal produced multiple tornadoes and waterspouts along the U.S. Gulf Coast causing approximately US$343 million in damage and four fatalities.

On June 7th, President Donald Trump declared a federal state of emergency in Louisiana, as Cristobal approached landfall. Rainfall estimates upward of 10-15 inches (250-380mm) forecast in some areas, and impacted more than 15 million people.

References

Golembo, Max; Deliso, Meredith (June 4, 2020). "State of emergency declared in Louisiana ahead of Tropical Storm Cristobal." New York, New York: ABC News. Retrieved June 30, 2020.

Pausch (June 5, 2020). "Tropical Depression Cristobal Advisory Number 16". Miami, Florida: NWS National Hurricane Center. Retrieved June 30, 2020.

Gray, Jennifer; Ward, Taylor (June 5, 2020). "Cristobal is now a tropical storm as it threatens the Gulf Coast." CNN. Retrieved June 30, 2020.

KATC News (June 7, 2020). "Emergency declared in Louisiana ahead of Cristobal." Lafayette, Louisiana: KATC. Retrieved June 30, 2020.

Gray, Jennifer; Garrett, Monica (June 8, 2020). "Tropical Depression Cristobal moves inland, but the flooding threat is far from over." CNN. Retrieved June 30, 2020.